Hey girls hey! I know I said I'd post earlier but yeah...that didn't happen. Here I am though. And I've got two things to tell you about. First, if you live under a rock and haven't heard about the #4MChallenge, let me fill you in.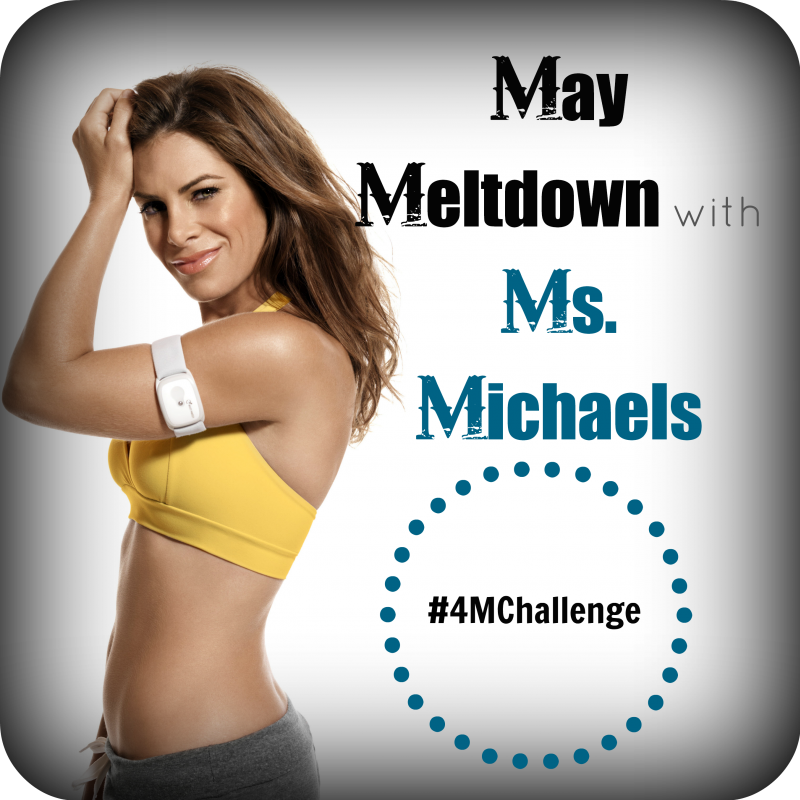 Kara
came up with this awesome idea for the last month of
Operation Red Bikini
, involving the infamous Ms. Michaels. I love me some Jill (yeah, I call her that. We're BFF's). Where do I sign up?! Not only are Kara and I participating but some of my favorite blog girls are too:
Leigh Ann,
Kate
,
Kara, Kristie
and
Meredith
are all in on it, and I think you should join in too! All you have to do is pick up a Jillian Michael's work out DVD of your choice and do it daily. Then, when you're done, blog about your experience and results. Win win. Her DVD's are pretty cheap, and you still have a day to pick one up. Get on it, girl!
Speaking of
Operation Red Bikini
, remember that
one day only secret giveaway I did
? Well
Kate at Not Your Typical Jersey Girl
finally received her package so I can share what was in it. It wasn't anything crazy big, just a little care package of some of my favorite things, with a little summer-inspiration thrown in. It included:
1. A wristlet in one of my favorite summer colors, mustard (which oddly enough makes me want a corndog..)
2. Neon pink nail polish and lip gloss, because I mean, it's nearly summer and you need some hot pink
3. Watermelon scented lotion. This stuff smells divine. Glad I gave it away because I probably would've eaten it if not.
Kidding.
Not really kidding.
4. A Think Thin bar, one of my favorite protein bars. I keep atleast 2 of these in my purse for emergencies. They cure the hangry.
5. Spark. Another necessity. For those of you who did the
Advocare cleanse
, you know. For those of you who haven't, you're missing out. Contact
Kelly
, now!
6. Quest bar, my new favorite protein bar. NO sugar, gluten free and low in calories (for a protein bar). Heat these babies up for 12 seconds and thank me later. I'll give you a moment.
7. Tan Towel, for in between spray tans or to get you through the seemingly endless winter up north.
8. My favorite mascara, Colossal Lashes by Maybelline. I've said it before and I'll say it 200 more times. Having worked at a makeup counter in the past, I still think this mascara trumps a lot of expensive mascaras out there. I have two at all times. For emergencies, right?
Tune in later this week for a post on how to eat healthy/clean in a house with a hungry man who can eat over 1,000 more calories than you. Nobody said life was fair! But it's possible. Stay tuned.